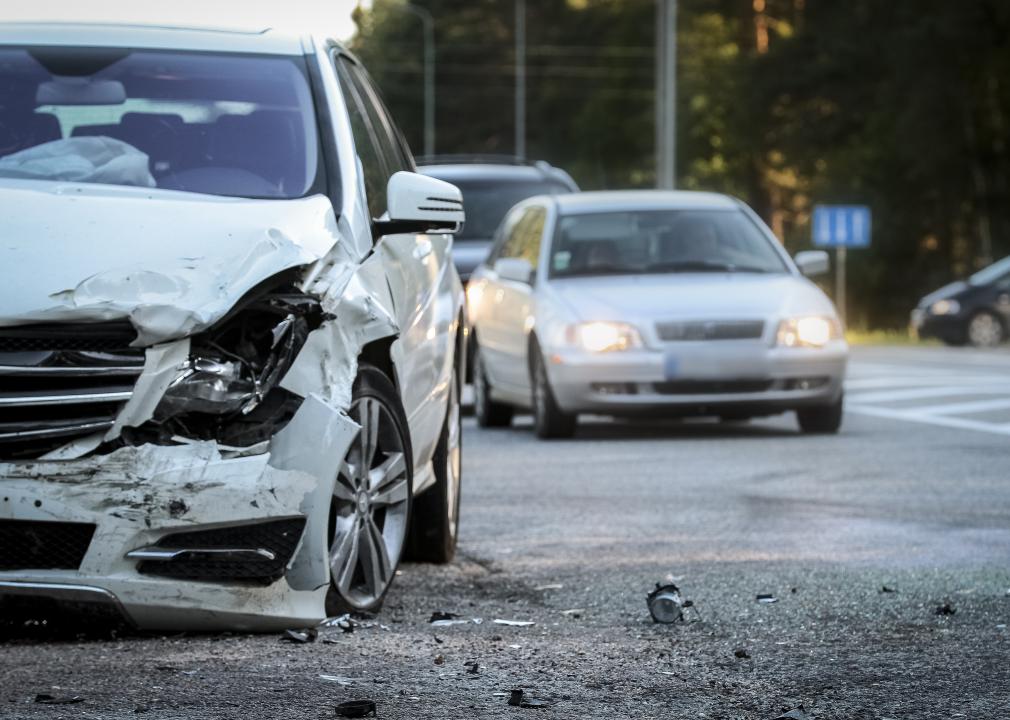 StockPhotosLV // Shutterstock
Crashing and dashing is a growing problem in the U.S. 
Hit-and-run crashes climbed to a recent high in 2021, according to a National Highway Traffic Safety Administration data analysis by The General. Of the 4.3 million accidents that caused property damage, 16% involved hit-and-runs. 
The percentage of fatal crashes caused by hit-and-runs also increased, rising to just over 7% since 2019, NHTSA data shows.
"This trend is not going to reverse in the years ahead," said Divya Sangameshwar, an insurance expert for consumer website ValuePenguin.
Sangameshwar says the country's persistent inflation and temperamental job market are partially to blame for the increase. People are making the split decision to dash from crashes instead of doing the right (and legal) thing of stopping and facing the financial and legal consequences, she said. "We are human beings, and we tend to fight or flight." 
 Two years ago, the COVID-19 pandemic still kept much of the nation off the roads. Fewer people traveled because they were working from home, social distancing, and quarantining. The people who were driving tended to be younger and more prone to risky behaviors, Sangameshwar said. 
"Older, more risk-averse drivers were taking precautions and not driving," Sangameshwar said. Of those who did drive, she said they had to "contend with the more risky and aggressive drivers on the roads and adapt their driving style."
What to do after a hit-and-run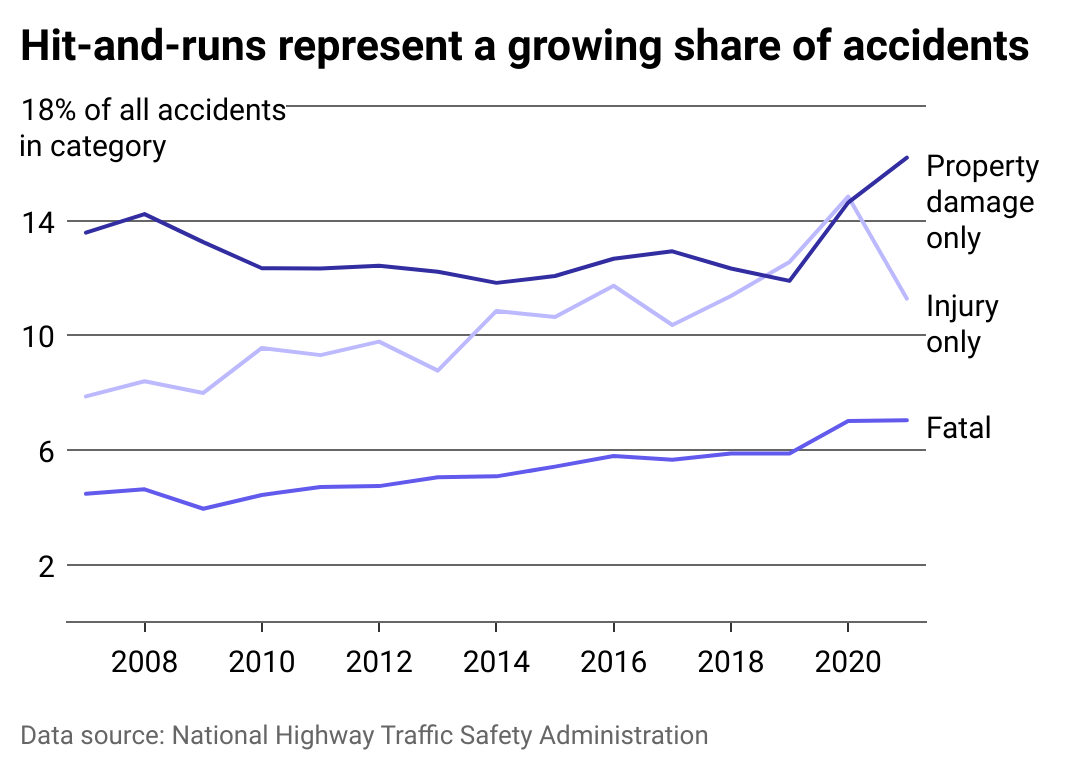 The General
States have different laws, and insurance policy coverages vary in how they treat hit-and-runs. No matter where one happens, get to a safe location, if possible, and document the scene. Take videos, photos, and notes. Take notes of what the offender (if you saw the person) and the car looked like. As Sangameshwar suggests, landmarks, signage, weather conditions, time of day, and description of damages visible to you should be noted. Take notes on debris and tire marks, and if your car has a dash cam, download that video.
If you're hurt, you should seek medical help. NHTSA data shows that 11.3% of the 1.7 million injury-only accidents were hit-and-run. It's also best for your insurance claim to have immediate care.
If everyone is safe, call the police to investigate the accident and make a report. The accident report becomes important for your next step: filing an insurance claim. Whatever you do, stay calm.
Story editing by Ashleigh Graf. Additional story editing by Kelly Glass. Copy editing by Paris Close. Photo selection by Clarese Moller.
This story originally appeared on The General and was produced and distributed in partnership with Stacker Studio.